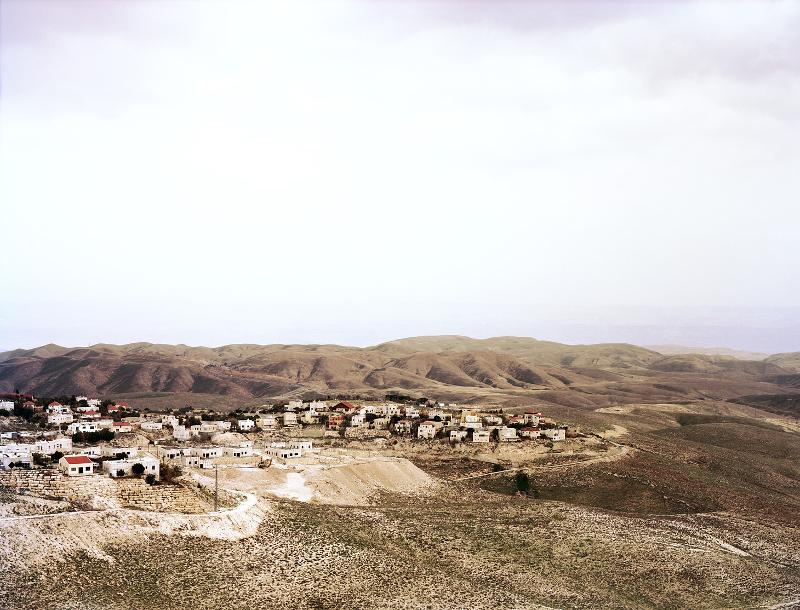 Gallery artist Sasha Bezzubov and Jessica Sucher will be giving an artist talk this weekend as part of their exhibition currently on view at Daniel Cooney Fine Art in New York.
SASHA BEZZUBOV + JESSICA SUCHER
FACTS ON THE GROUND
September 8 – October 22
Artist talk with Sasha Bezzubov + Jessica Sucher
Saturday, October 15: 3 PM – 4 PM
Daniel Cooney Fine Art
511 West 25th Street, #506
New York, NY 10001
The talk is free and open to the public
Daniel Cooney Fine Art is proud to announce the gallery's second solo exhibition of photographs by the collaborative team Sasha Bezzubov + Jessica Sucher. Facts on the Ground is a series of large-scale color and black and white photographs made in Israel/Palestine in 2010. The photographs reveal the enduring ways that Israeli history and current policies of occupation have transformed the land.
Facts on the Ground consists of three types of intersecting landscapes: photographs of the ruins of Palestinian villages in Israel that were destroyed by the Israeli military in 1948 during the founding of the state; olive trees once farmed by Palestinians, but now forcibly abandoned as a result of Israeli policies; and Israeli settlements in the Occupied Territories. The title of the exhibition is a phrase used to refer to this illegal construction of Israeli homes, one of the major obstacles to peace in Israel/ Palestine. As art critic and historian Lucy R. Lippard writes, "The photographers' familiarity with disaster and their empathy with its victims have helped them create these striking images. They have been able to "read" these landscapes and subtly convey their history to those of us who will never experience it."
Sasha Bezzubov and Jessica Sucher have been collaborating since 2002. In 2006, they received a Fulbright Scholarship for The Searchers, a collection of projects about Western spiritual tourism in India. Their work has been exhibited nationally and internationally. Bezzubov received his MFA from the Yale University School of Art, and his monograph Wildfire was published by Nazraeli Press. His work is in the collection of Metropolitan Museum of Art and numerous private collections.
Facts on the Ground is accompanied by a full color catalog, with introduction by art critic/historian Lucy R. Lippard.