Archive for April, 2011
Saturday, April 30th, 2011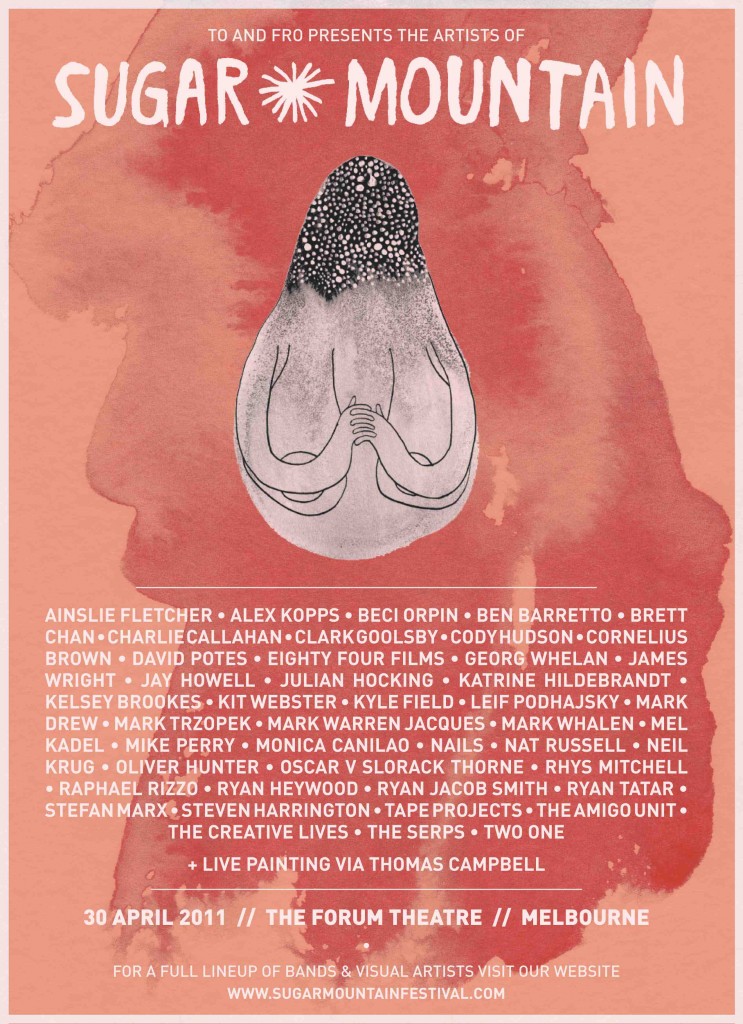 Artwork by Kyle Field included in The Sugar Mountain Festival in Melbourne. April 30, 2011.
Tuesday, April 26th, 2011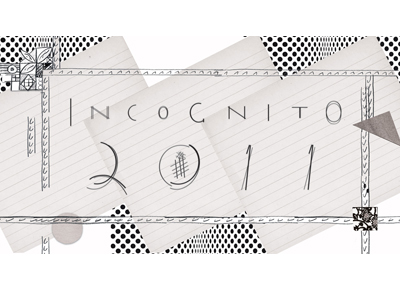 The gallery is please to announce that Chris Natrop and Kimberly Brooks are participating in Incognito 2011 at the Santa Monica Museum of Art.
INCOGNITO
Saturday, April 30, 2011, 7 – 10 pm
Doors open at 7 pm sharp
Santa Monica Museum of Art's highly anticipated annual art exhibition and benefit, INCOGNITO, will return for its seventh year on Saturday, April 30. INCOGNITO features original works by 500 contemporary artists. (For the list of participating artists, please scroll down.) From sophisticated art patrons to first-time collectors – all guests are encouraged to trust their instincts to guide their selections. Each 8″ x 10″ work is signed on the back and artist identities are revealed only after purchase. Hundreds of artworks are available for only $300 each.