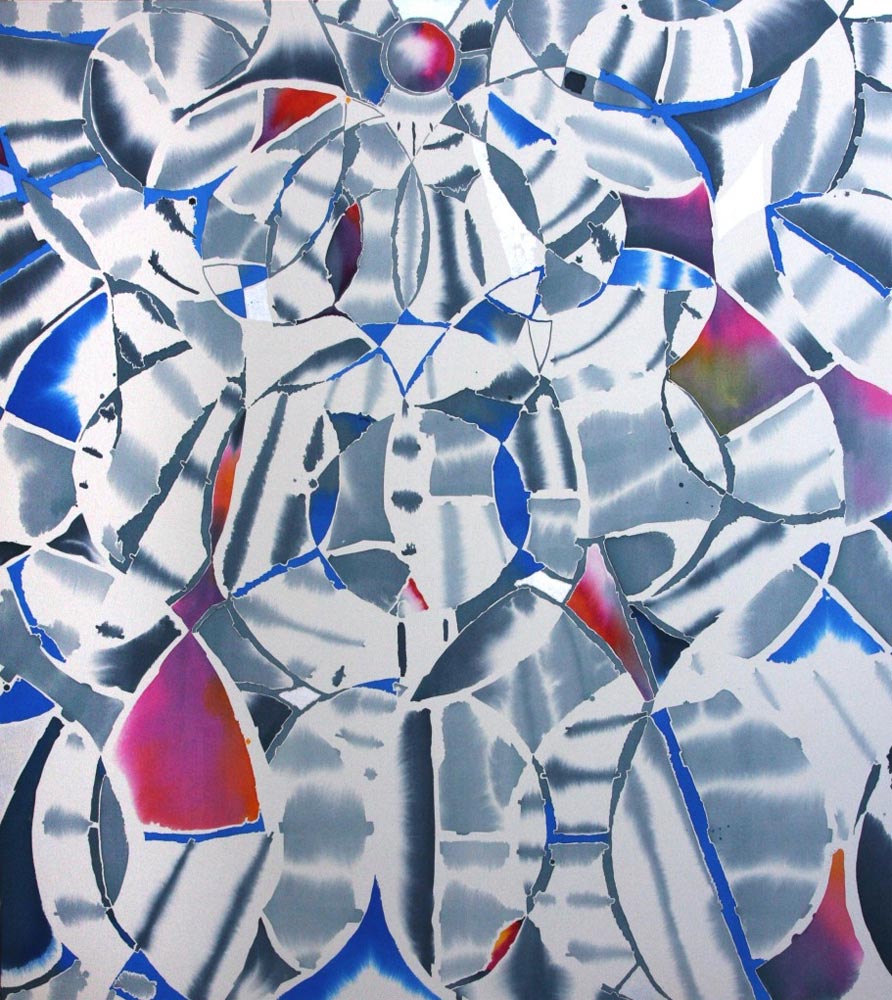 PRESS RELEASE
FOR IMMEDIATE RELEASE
Hadley Holliday: New Paintings
September 14, 2013 – October 26, 2013
Opening Reception: Saturday Sept 14, 6-8PM
"The eye can travel over the surface in a way parallel to the way it moves over nature. It should feel caressed and soothed, experience frictions and ruptures, glide and drift.  Vision can be arrested, tripped up or pulled back in order to float free again." – Bridget Riley, The Eye's Mind
Taylor De Cordoba is pleased to present New Paintings, a solo exhibition of new work by Los Angeles-based artist Hadley Holliday.  The exhibit will run from September 14 – October 26, 2013.  The gallery will host a reception for the artist on Saturday, September 14 from 6-8PM.
For Holliday's second exhibition at Taylor De Cordoba, the artist presents a new series of acrylic paintings that continue an exploration of a meditative visual experience. Holliday creates psychedelic patterns of interlocking circles, which form arched, expansive spaces of depth and transparency. While her previous body of work centered around a bold shade of blue, here, Holliday expands her palette, incorporating hues of gray, pink and gold. Within these patterns, sections of raw canvas remain exposed and function as negative space, alongside contrasting clouded or darkened areas of oil paint and metal leaf.
Holliday's process begins with a pencil line drawing of a precise geometric arrangement of radiating circles that grows outwards towards a horizon line. Slowly, she begins to disrupt the visual balance by slicing lines through the circles and erasing sections. The image moves further away from geometric accuracy, as circles begin to resemble amorphous shapes. The underlying structure further breaks down as puddles of liquid paint flow from one section to the next. These intentional "accidents" and imperfections yield absorbing compositions, inviting viewers into a meditative visual experience, not unlike the one Holliday enters during the painting process.
Hadley Holliday lives and works in Los Angeles, California. She received her MFA from CalArts in 2004 and has exhibited widely, most recently at Carl Solway Gallery (Cincinnati), the Weatherspoon Art Museum (Greensboro, NC), and Torrance Art Museum. Reviews of her exhibitions have appeared in Aeqai, The Huffington Post, The Los Angeles Times and Art LTD, among others. This is her second solo exhibition at Taylor de Cordoba.