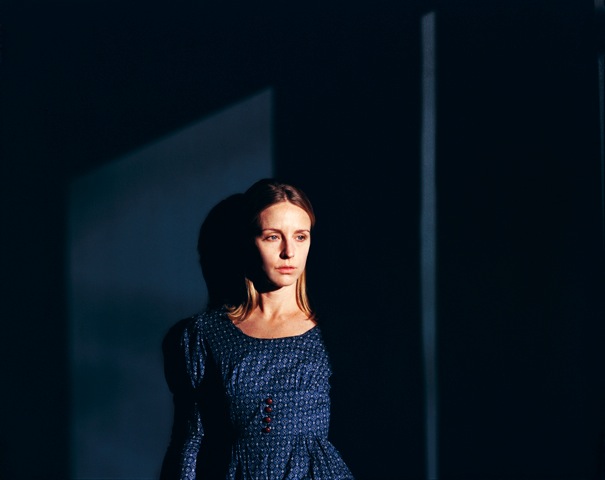 Danielle Mourning: Ordinary Time
January 7 – February 11, 2012
PRESS RELEASE : For Immediate Release
Taylor De Cordoba is proud to present Ordinary Time, new photographs by San Francisco- based artist Danielle Nelson Mourning. The exhibition will run from January 7 – February 11, 2012, with an opening reception for the artist on Saturday, January 7 from 6 – 8PM.
For Mourning's second solo exhibition at Taylor De Cordoba, she continues her exploration of self- portraiture through photography and mixed media photographic paintings. In previous bodies of work, the artist represented her family history by assuming the roles of her ancestors from Mississippi, New York and Ireland (she literally slipped in and out of their homes, attire and settings to create this cinematic images). Mourning turned the lens on herself and set out to discover her own identity through the assumed identities of those who came before her. With Ordinary Time, the costumes are gone, as are the far-away locales. Rather, the artist is deeply invested in the present moment and capturing her sense of time and place on film. The resulting series of self-portraits is strikingly raw, honest and filled with intensity.
Providing context to the portraits are atmospheric photographs of landscapes and abstracted objects, which connect to the artist's Northern California upbringing – a hazy shot of the sun setting in Bolinas, a Native American Miwok tepee at sunrise in West Marin and a shattered mirror photographed from her Grandmother's house are among the subjects Mourning photographs.. And while this new work is clearly a meditation on the present, the past continues to haunt Mourning's process. In the words of the artist, "This moment is an unveiling of the present yet there is always the past walking with me."
The show is dedicated to the artist's grandmother, Ruth Catherine Nelson.