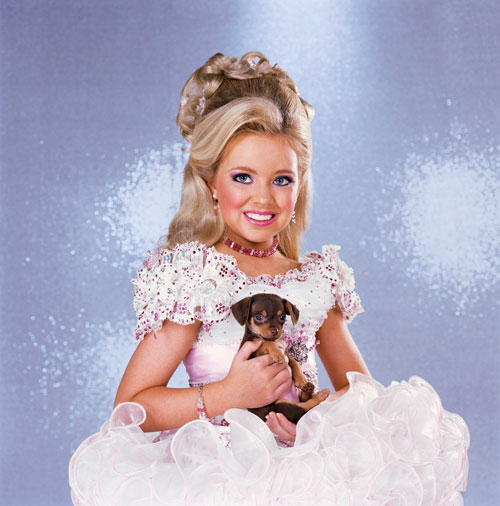 The Women of Women: The Female Form
curated by Yasmine Mohseni
January 16, 2010 – February 20, 2010
Opening reception: Saturday January 16, 2010 from 6-8PM

Taylor De Cordoba is pleased to present The Women of Women: The Female Form, a group exhibition curated by Yasmine Mohseni. The multi-media exhibition examines women artists depicting the female form. In the history of art, the male gaze has traditionally determined how the female is portrayed. Male artists have long painted the female form for a male audience, therefore assuming control of how the woman is depicted. Contemporary female artists have broken the passive mold once associated with representations of women by seizing control of the gaze. These emerging artists focus on the portrayal of the female in a multitude of incarnations.
Kimberly Brooks previews a painting from her new portrait series, depicting celebrated fashion stylists in her signature saturated Hockney-inspired style. Susan Anderson spent over two years traveling the country to photograph child beauty pageant contestants in extravagant costumes and poses. The result is the portrayal of very young girls looking back at the viewer with a bold gaze one would expect to see from a mature woman. Alika Cooper approaches portraits as though they were landscapes. Her quick and instinctive hand is visible in her work, capturing emotion and narrative with just a few sparse lines.
Photographers Danielle Mourning and Roya Falahi turn the gaze onto themselves through self-portraiture. In her new series, Falahi intertwines her Iranian heritage with her love of American punk rock by photographing herself wearing a rousari, a traditional Iranian headscarf,that she has meticulously covered in silver studs. Falahi re-appropriates symbols traditionally associated with imposed submission and rebelliousness, respectively, and imbues them with new meaning, reflecting the artist's complex and multicultural identity. Meanwhile, Mourning's reflexive work looks more to poetry than prose. Her ethereal photographs revisit her early childhood in the Northern California, fulfilling her objective to imagine history as it once was and question how it is fixed within the present.
Yasmine Mohseni is a Los Angeles-based arts writer and independent curator. Her articles have been published in Beautiful/Decay, BlackBook, Canvas, ForYourArt.com, Newsweek, and Whitewall. She covers contemporary art and culture for magazines, with an emphasis on contemporary Middle Eastern art. Past curatorial projects include exhibitions at the Tarryn Teresa Gallery and POVevolving in Los Angeles.