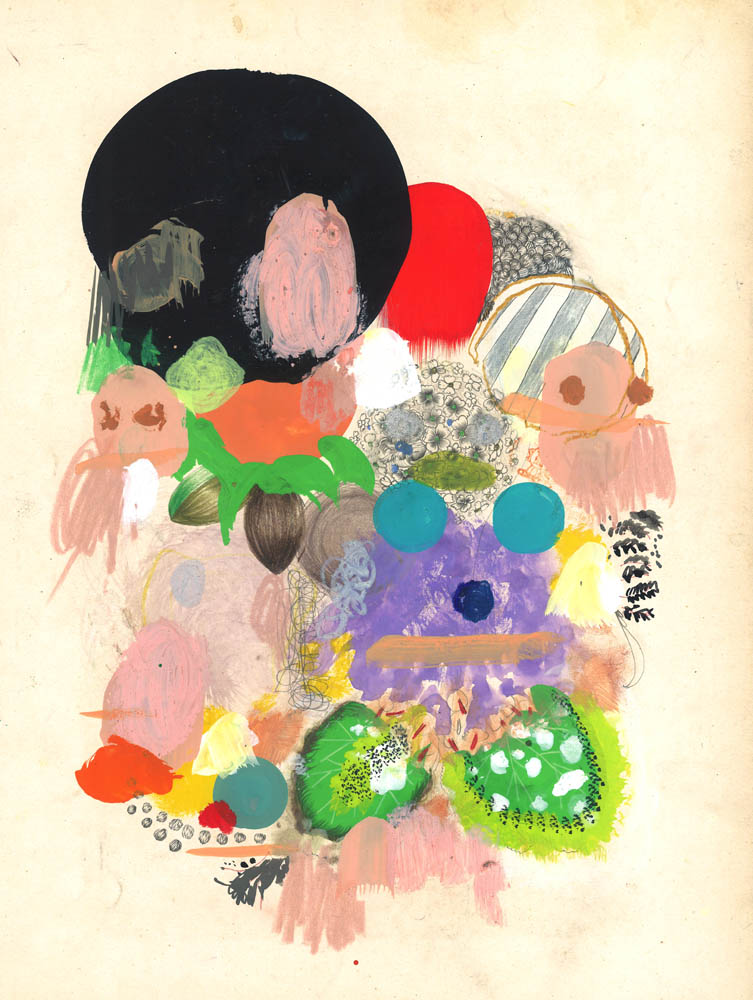 SIMONE SHUBUCK: Do You Like Old Things or New Things That Look Old? 
April 27 – June 1, 2013
In celebration of the the gallery's new Culver City location,Taylor De Cordoba is pleased to present Do You Like Old Things, or New Things That Look Old?, a solo exhibition of new work by New York-based artist Simone Shubuck. The exhibition will run from April 27 – June 1, 2013 with an opening reception for the artist on Saturday, April 27th from 6 – 8PM.
"Do you like old things, or new things that look old?" is a question Shubuck heard a teenage boy ask his friend many years ago. The idea resonated with her and became the inspiration for this current exhibition. With her new series of energetic works on paper, Shubuck considers our relationship with the past and acknowledges that oftentimes what we think of as "new" are really old ideas re-imagined, recycled or "knocked off." While the present moment is defined by an ever accelerating pace of innovation, the past is always close at hand providing inspiration and perspective.
Using analog materials of paper, pencil, crayon and paint, the artist communicates using a visual language rooted in floral and plant life. Collaging old drawings, antique photographs and lithographs into the work gives her a path to directly and physically embrace the past. Dense areas of detailed linework and fluid, abstract gestural fields of color create a palpable push and pull in the work. Focusing on this tension makes Shubuck's latest body of work feel completely new.
Simone Shubuck lives and works in New York City. She received her BFA from the San Francisco Art Institute in 1993 and has exhibited at numerous galleries included Susie Q. Zurich (Switzerland), Jack Hanley Gallery (San Francisco), Kantor Feuer (Los Angeles) and Zach Feuer Gallery (New York). Her work is in the collection of the Museum of Modern Art in New York. This is her first exhibition with Taylor De Cordoba.