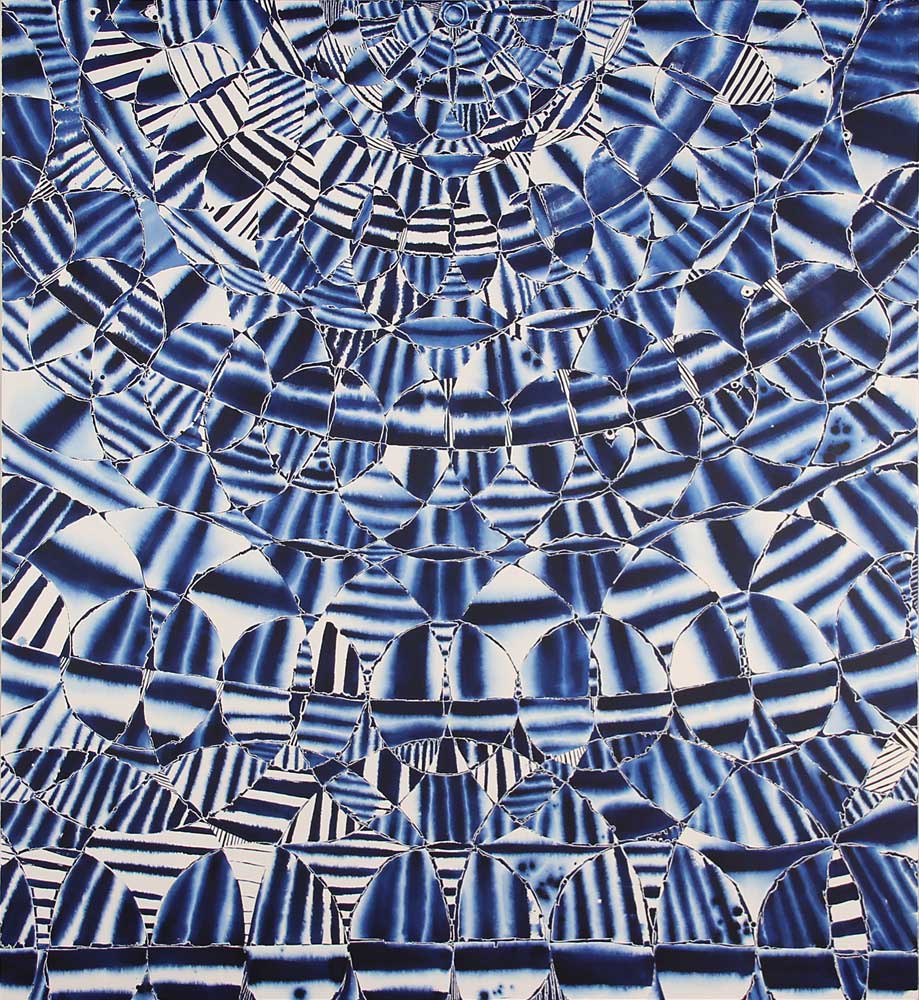 Lilian Min previews Hadley Holliday's exhibition "Warp and Weft" on Refinery 29.
When we hear the term "weaving," we tend to think in terms of mats or baskets — not wall-hangings. But that's the exactly what CalArts-trained L.A. artist Hadley Holliday's intricately patterned acrylic paintings are. Woven. Sort of.
Each one builds on the idea of interlocking shapes and forms, and the end product is a serious sight to behold. Holliday's handcrafted creations take one general color and, in a series of sculpted ripples, create abstract, fluid forms that force the viewer to confront positive and negative space, busy movement, serene reflection, mythical origins, and modern creation.