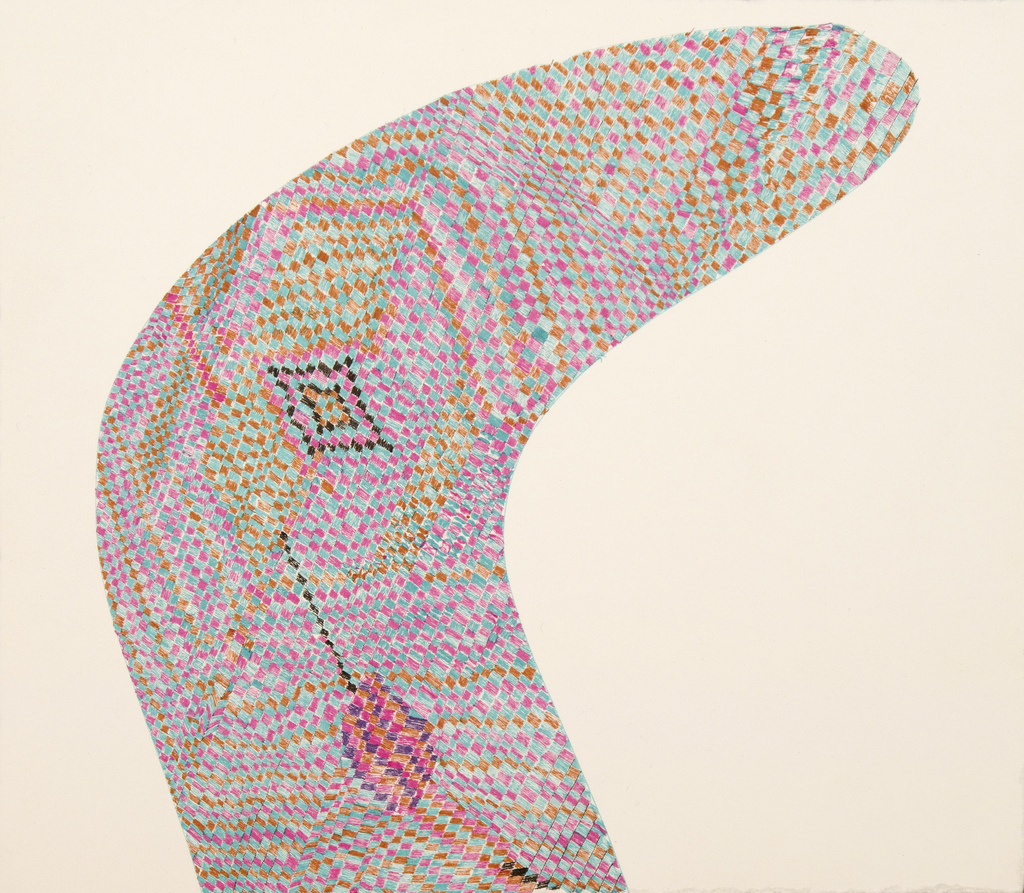 Taylor De Cordoba is pleased to present Waxing Marks, an exhibition of new works on paper by San Francisco-based artist and musician, Kyle Field. The exhibition will run from November 6 – December 18, 2010.  The gallery will host a reception for the artist on Saturday, November 6.
For his third solo exhibition at Taylor De Cordoba, Field presents a series of ten small ink drawings (approximately 8″ x 10″ each). In his previous body of work, the artist created surreal worlds of fantastical creatures, whose shapes twisted apart and melded together to create intricate yet loose patterns. Here he has stripped away the majority of representational imagery and focuses primarily on richly detailed textural patterns.
The daunting and often humbling task of filling an entire surface motivated Field to produce these dense pieces, which almost completely lack negative space. While referencing the subconscious act of daydream-inspired doodles, he found this kind of drawing to be an exercise in patience. Patterns would form only to fall apart and then form again. Occasional mistakes forced him to retire his intended patterns, as new ones would emerge. The resulting effect is a visual tension between Field's original road map and the inevitable surprises and unexpected turns he encountered while creating the work.
The title of the exhibition, "Waxing Marks" relates to the artist's passion for surfing. In these drawings he expertly weaves colors and shapes into patterns that reference the way wax can build up on a surfboard. With a nod towards op-art, magic eye pictures and blotter sheet art, the recognizable images become almost completely phased out. Viewers are left to stare into Field's intense and often hypnotic designs and form their own meaning.
Kyle Field lives and works in San Francisco, California. His work has been exhibited in numerous venues, including Atelier Cardenas Bellanger (Paris, France), Le Confort Moderne (Poitiers, France), The Palais des Beaux-Arts BOZAR, (Brussels, Belgium), Musée Janisch (Switzerland) Cinders Gallery (Brooklyn, NY) and New Image Art (Los Angeles, CA). He has been featured in Artnet, Artinfo.com, New American Paintings and Le Monde. He also performs as a musician under the name Little Wings. He received his BFA from UCLA in 1997.