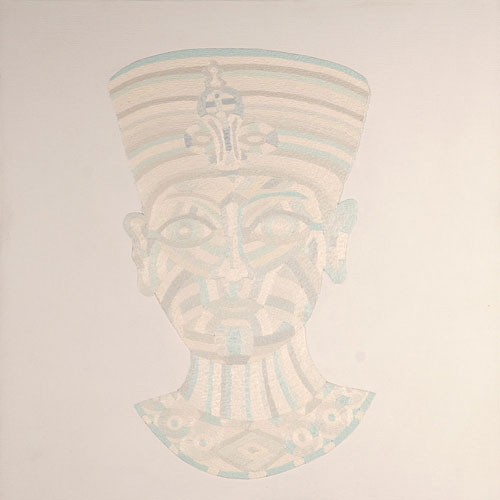 Timothy Hull: Justified and Ancient (What Time is Love?)
April 4th, 2009 – May 9th, 2009
Taylor De Cordoba is pleased to present Justified and Ancient: (What Time is Love?) a solo show by New York-based artist Timothy Hull. The gallery will host an opening reception for the artist on Saturday April 4 from 6 – 8PM.
For his second solo show with the gallery, Hull shifts his focus from the themes relating to the Russian mystic Gurdjeiff to the topic of Egypt as cultural obsession.  Hull's interest in Egypt stems from the ways in which Egyptian motifs, mysteries and history have been appropriated, quantified and qualified by westerners since the Victorian age.
Hull presents a variety of media in this new installation composed of discrete objects: graphite drawings incorporating collage; hyper-detailed blue ink drawings depicting Egyptian landscape scenes; improbable travel posters; a wall installation featuring clocks, primary and secondary source material; and a soundtrack of Egyptian contemporary dance music that accompanies a video of a Nile cruise disco masquerade party, taken on his April 2008 research trip to Egypt. Here, he questions the signifiers and conceptual indicators that revolve around traditional "Egypt" images, orientalism and the aura of Egyptian tourism.
Timothy Hull lives and works in New York City. Recent solo and group exhibitions include Brown Project Space in Milan, Museum 52 in New York, The Morris Museum of Art in New Jersey, and Freight+Volume, Klaus Von Nichtssagend and Bellwether, all in New York. Hull has been featured in Artforum.com, The Huffington Post, LA Weekly, Flash Art, NY Arts Magazine and the Los Angeles Times.